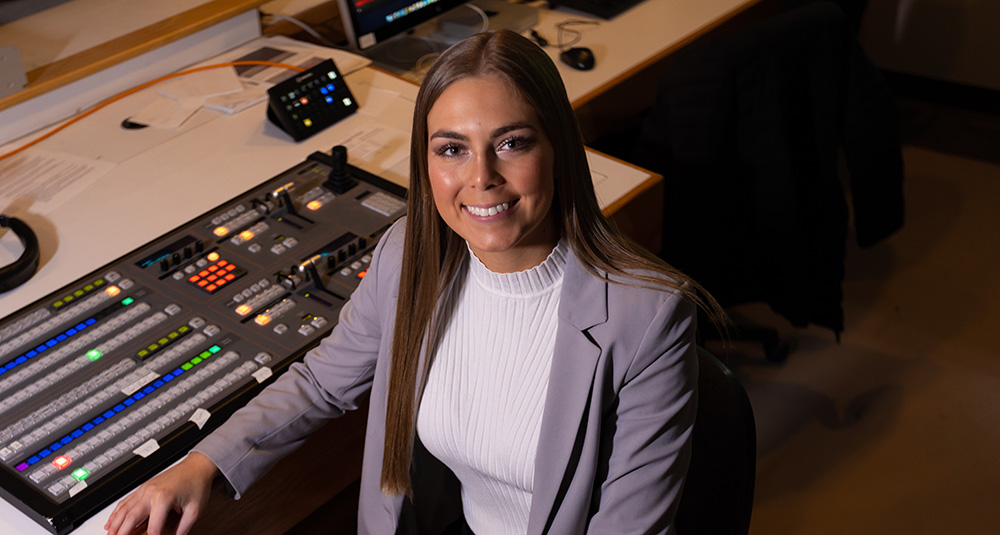 ---
ANA BELLINGHAUSEN
COLLEGE OF COMMUNICATION, FINE ARTS AND MEDIA
Journalism Major
---
Affordability is one of the biggest factors to take into consideration when attending college. That is why Ana Bellinghausen is so thankful for the finantial support that she received from UNO. "One office that's been huge for me is the Financial Aid Assistance office. I've been lucky enough to receive scholarships and grants that have funded most of my education. It's taken lots of stress off my process as a student and allowed me to continue in my career path further. I've also leaned on the academic advising offices. Dr. (Andrea) Weare has been so helpful in piecing together my schedule for my last few semesters and answering every question I may have. She made the process so easy," she said.



During her time at UNO, Ana gained invaluable real-world experience. "The 2022 U.S. Curling Trials at Baxter Arena really sticks out to me because it was a full circle moment. My first professional reporting stint was with USA Curling my freshman year in December 2018 at the Curling World Cup, and then I worked with USA Curling again for the 2022 U.S. Olympic Curling Trials as a senior. There's nothing like sending off athletes to fulfill their Olympic dreams, and to be a part of that right on campus was a special feeling. It was also the second Olympic Trials I covered in one year, with swimming in June 2021. It was a landmark moment for me."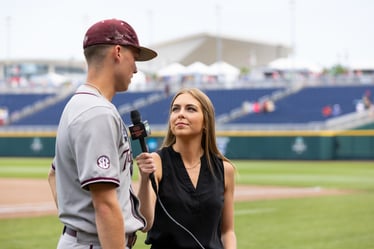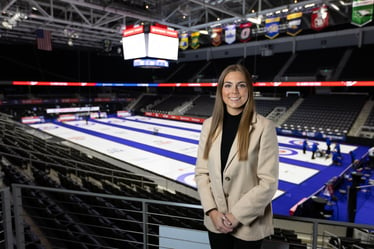 "love that UNO allows for so many opportunities. I'm rarely told "No" to an idea; no matter how big that idea may be. The professors truly care about the students and want to see them thrive. The campus and enrollment are the perfect size so you can fit in, but also stand out among your peers. UNO tome represents endless possibilities for growth and success. It's a place where you can get out of your comfort zone and find your passion," she said.



With graduation on the horizon, Ana has big dreams for the future. "I will continue sideline reporting for Nebraska Public Media and the Big Ten Network. I'm also ready to take on any gig that may come my way in the freelance world. My dream job is to be the next Erin Andrews; she's such a role model for me and someone I look up to. My goal is to be covering the biggest sporting events on the sidelines for ESPN, FOX Sports, etc... More importantly, I want to be a part of change for women in the sports industry and continue to show the world why women belong in the booth, on the sideline, in front offices and everywhere else."