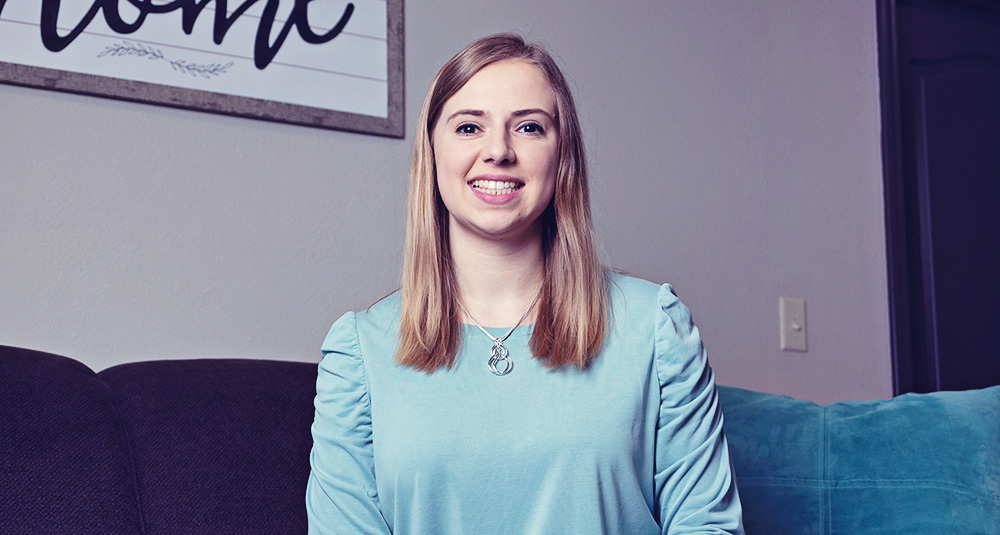 ---
Sidney Hanel
COLLEGE OF EDUCATION, HEALTH, AND HUMAN SCIENCES
Secondary Education Major
---
Sometimes the difference between a normal college experience and a life-changing one is the right support network. "One support service that I used while at UNO is Health Services. It was extremely convenient to have a UNMC affiliated office on campus. I utilized this service when I would get sick, and I received excellent care! It was also nice to not worry about having to pay a co-pay when I would visit since it was covered under my student fees," recounted Sidney Hanel.

For Sidney, support from UNO faculty and various services gave her the boost she needed to advance toward her goal of becoming a teacher. "I love that UNO is such a welcoming campus and it has a little something for everyone. I received immense support from faculty and professors during my time on campus. I switched my major halfway through my college experience and everyone was extremely encouraging, and they assisted me through the process. I was also able to find a group of people who had similar interests to me on campus and I have made some wonderful friends."

With commencement on the way, Sidney shared her plans for the future. "I have accepted a job teaching High School Science at Bellevue East for the 2022-23 school year. I will also be teaching summer school at Bellevue East this year. I start my Masters in Curriculum and Instruction at Peru State in June."